I can't believe another week has flown by.  We've been hunkered down this week with my children passing a cough back and forth to one another.  I've driven myself to the point of insanity trying to clean every surface they touch (and lick).  My efforts clearly were in vain; my sweet baby girl's runny nose and cough has turned into bronchiolitis (no RSV, thank God).  We're humidfy-ing and applying Baby Vicks liberally and hydrating...hoping this passes soon.
On to the goodies!
1.
DIY Book Page Mobile from Lindsey @ The Pleated Poppy
 - will make any bibliophile's heart swoon.
2.
How to Have a Happy Home by The Nester
 - Myquillyn and 4 other bloggers went to Uganda with Compassion International.  So many of her posts from this week have been moving, but I think this may be my favorite one.
[caption id="" align="alignnone" width="625"]
image source
[/caption]
3.
Becoming Home: Loft Inspiration by Carmella @ Assortment
 - I love Carmella's tiny house and she often sites one of my favorite books (Not So Big House by Sarah Susanka) as her inspiration.  Here she gives us a peek at a few of her favorite photos which also inspired her boys' loft.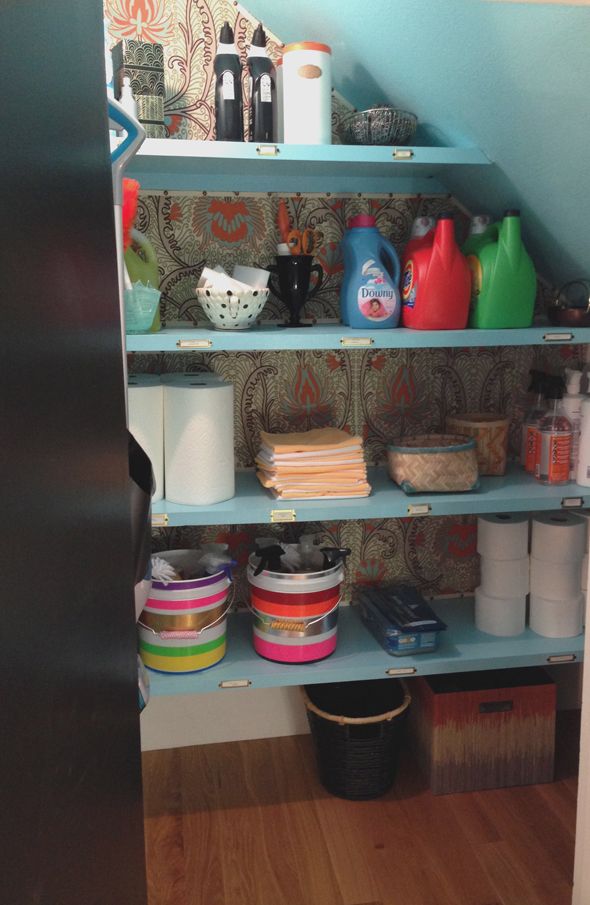 4.
My Cleaning Closet Overhaul! by Jenny @ Little Green Notebook
 - Just wow.  I have a closet that you can barely open for fear you'll be attacked by a vacuum cleaner, and I live in fear of my detergent falling and hitting me on the head in my laundry room.  Not only did Jenny make her space clean and functional, but it's oh so pretty, too.
5.
Molly's Sketchbook: Sweetheart Charms from The Purl Bee
 - Such a cute Valentine's craft! And I love the sentiment behind the charm.  Saving this one for when my daughter is a little older.